Enjoy Better Wellness With the Right Remedial Therapist in Melbourne
When you visit a remedial therapist at Melbourne Road Health group, you'll benefit from a holistic therapy long used to help treat a range of musculoskeletal issues. This therapy combines massage, stretching, and pressure to penetrate the muscles deeply and stimulate the body's own natural healing abilities. People who receive regular remedial massage therapy, whether short- or long-term, often experience significant improvements in their physical and emotional states alike.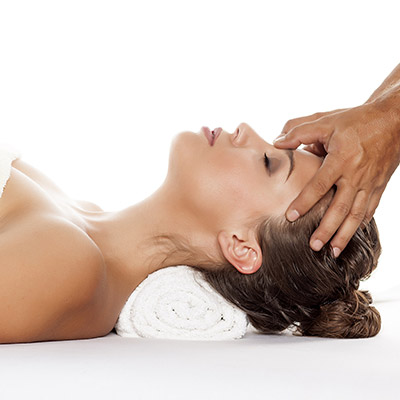 Benefits of Holistic Remedial Massage
When you schedule a remedial massage in Melbourne, you'll enjoy a unique form of massage therapy designed to treat tense, immobile, or otherwise damaged muscles. Remedial massage in Yarraville does more than feel good; it also aims to treat the entire body and alleviate the underlying source of the problem as well as the symptoms it causes. Some of the benefits of remedial massage in Seddon include:
Correcting problems in the body. Your remedial massage therapist will assess your body and create an individual treatment plan that may include a regular schedule of sessions. They will use specific techniques to address your injury or other issues. This type of massage can help improve circulation and contribute to significant pain reduction.

Reducing overall stress. Relaxation and general well-being are vital to your overall health and quality of life. Remedial massage in Williamstown can play a role in lowering both emotional and physical stress by promoting the release of endorphins, chemicals in the brain that make us feel good. It can also help reduce stress hormones such as cortisol and adrenaline.

Releasing muscle tension and improving joint mobility. Good massage techniques have the power to help stretch out muscles, release trigger points, increase blood flow to injured or otherwise painful areas, and more. Massage can play a major role in pain relief, optimal muscle function, and improved joint mobility in these ways.

Eliminating "vicious cycles." Sometimes, despite our best efforts, we continue to have the same complaints over and over again. For example, you might suffer from tension headaches as a result of clenching your jaw. You might clench your jaw because of pain in your neck or shoulders. When you address the source of the pain, you may stop clenching your jaw, thereby relieving the headaches.
Signs You Should Schedule a Holistic Remedial Massage in Melbourne
How do you know if you need a regular relaxation massage or a remedial massage? Several conditions should point you towards a remedial therapist, such as:
Back pain. You may experience back pain due to something as simple as poor posture or something more serious, such as an injury. In either case, back pain can be extremely disruptive to your daily life. If you are dealing with chronic back pain, a remedial massage therapist is a good place to start. They can help ease tight muscles, help the body repair injured muscles, and help calm the nervous system – thereby reducing your emotional and physical stress (which can also lead to pain).

Depression or anxiety. Remedial massage doesn't only address the body – it also addresses the mind. Regular sessions can help reduce cortisol (a stress hormone) in your system and help boost dopamine and serotonin levels, which contribute to relaxation and mood improvement. If you are dealing with anxiety or depression, then remedial massage therapy may play an important role in treating both your symptoms and the underlying disorder itself.

Repetitive motion disorder. If you are an athlete or regularly train for a specific sport, you are probably aware that moving one part of your body in the same way repeatedly can result in overuse injuries or chronic pain. Even if you aren't athletic, any repetitive motion can lead to pain, such as in a chef who chops ingredients for hours on end or someone who types all day as part of their job. Remedial massage can soothe sore muscles and help overused and injured muscles heal more efficiently.

Joint disorders. While you may think of massage as a therapy for your muscles, remedial massage can also have a beneficial impact on your joints. That's because this type of massage can work on the muscles near the joints, helping to improve mobilisation and strength in these joints. If you have been diagnosed with a joint disorder such as arthritis, carpal tunnel syndrome, or fibromyalgia, then a remedial massage could be a valuable therapy to add to your existing treatment plan.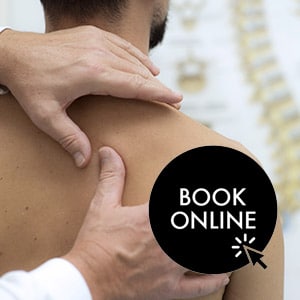 Related Services We Provide to Remedial Massage in Newport
In addition to remedial massage, Melbourne Road Health Group provides a range of holistic health services, including:
Chiropractic

. We offer chiropractic care services designed to address pain and alignment issues and improve our patients' quality of life. Our chiropractors are experienced and well-trained professionals committed to delivering the highest standards of care for each patient. They assess your condition, discuss treatment options with you, and plan and implement a treatment plan tailored to your individual needs. We take a results-oriented approach to chiropractic care, focusing on non-invasive and non-surgical treatments in most cases. We believe in methods that promote overall health, not just quick fixes.

Acupuncture

. We also offer acupuncture and traditional Chinese medicine services, provided by a highly experienced practitioner who has helped many of our patients achieve their goals of harmony and wellness. Acupuncture is one of the oldest healthcare treatments in the world, being traced back thousands of years. Traditional Chinese medicine encompasses acupuncture along with Chinese herbal medicine, breathing therapy, remedial massage, and diet and lifestyle changes. Although acupuncture is an old – not new – practice, it is still proven to be one of the best ways to help relieve pain and achieve overall wellness.

Psychology

. Psychologists study human behaviour and emotion, including the brain, learning, memory, development, and much more. We offer psychological services for adults, teens, and families, including therapy services designed to help patients with a range of issues, including everyday problems such as relationship difficulties or stress and people with conflicts in their lives related to mental illness. Psychological therapy aims to help people develop the skills they need to function more optimally and prevent ongoing or worsening problems.
About Melbourne Road Health Group
Melbourne Road Health Group started offering remedial massage in Spotswood and other health and wellness services in 2000. We are an experienced team of professionals, including chiropractors, acupuncturists, psychologists, and massage therapists. We are situated in an excellent location with a large car park to offer considerable convenience for our patients. We focus on delivering results-based therapies and exceptional value for money. If you are looking for a remedial massage therapist in Melbourne, contact us today.